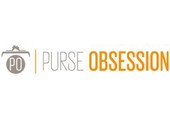 So while we have been focused on keeping a sterile environment, it seems to be backfiring on us. The recommendation is simply that: wash with plain 'ole soap instead of antibacterial agents. Furthermore, dirt is actually beneficial to us and our kids! Organic and uncontaminated soil is a rich source of good bacterial, microorganisms and beneficial minerals. So let your kids play in the dirt often , just make sure it's "clean" dirt without chemicals and pesticides.
And once it is time for bath, what shall you bathe with? Aleavia Skincare recently sent our family their prebiotic body wash and shampoo for my family to try out. I was intrigued by Aleavia's product line initially because of their ingredients and philosophy about skincare. Their product differs from the mainstream cleansers because their ingredients feed the friendly microorganisms on your skin to promote the growth of good bacteria, which then fights off the bad bacteria. Most of you probably know that when you take an antibiotic, it kills good and bad bacteria, so its so important to replenish yourself with probiotics in order for your immune system to work properly.
The same is true with your skin. If you bathe with chemicals that are killing good and bad bacteria on your skin, you're body's natural process to fight off bad bacteria is disrupted! I asked their owner, Kelly, about the ingredient content and how it varies in product to product. The body wash they offer can be used as a shampoo and they also offer products for acne, diaper rashes and even diabetic wounds! I've read many testimonials about this product, and I've been using it for about a month now and can say that my dry scalp is effectively gone!
I noticed that when I bathed my daughter every night as part of her bedtime routine, her body developed sporadic red bumps and drier skin. Even with organic soap, I was disrupting her body's process. We now bathe her every other day or two and the bumps are gone and her skin isn't nearly as dry. A knitting project is always in my bag, along with pattern and assorted knitting notions.
Im an allergy mom, so I always have an allergy kit and safe snacks in my purse. I also have a baby, so it's filled with diapers, toys, extra cloths, burp cloth and the like. I always carry a big bag! Wallet, keys, nail polish, planner, cell phone, iPad, diapers and wipes, kid snacks, lotion, tissues, extra baby outfit, camera as well as a bunch of papers and occasional craft project like baby shoes or crochet. The usual, wallet, keys, cell, etc. Kid stuff, bibs, snacks, toys. Extras, tissue, hair ties, mirror, bib holder, purse hanger, chapstick, nail file, and on and on and on!
My back hurts! Barbara H. This looks right up my alley! In my bag I have my wallet, of course, "feminine supplies," a bottle of water, pens, gift cards, assorted medicines, a notepad, eyeglasses, tracts, hand sanitizer, my iPhone, and occasionally a book or an assortment of other things.
Purely because I JUST emptied it out, my bag has two reading books, a water bottle, chapstick, wallet, snacks, a random charger cord, my phone, a plastic bag and some sewing essentials. I carry a pretty small purse so usually just wallet, phone, bunch of receipts, pen, small notebook, lip balm, keys. Often, some random thing my son picks up and asks me to carry. Right now, it's a little card we got at a cat show with a chart that converts cat years to human years :.
Lennette Daniels. I have two bags that I carry everday. My purse has receipts, mints, chapsticks lip balms, feminine products, headphones, gum, wallet, store card holder, keys. My canvas bag has my filofax which is why I need this bag because it doesn't fit in my purse , my kindle, pens for my planner, more chapstick, outgoing mail. I carry my wallet, medicines, makeup, mints, receipts, pens, earbuds, and a small notebook.
My husband always makes fun of me for having such a big bag! I carry everything in it, but I especially love having room for my big camera. I usually have my wallet, phone, Chapstick, baby wipes, son's epi-pen, IPad, random receipts and lists, and a magazine. Well, I'm not sure I should be admitting to this in blogland I think I opened Pandora's Box. I carry two bags my purse and a tote my tote has a book I am reading some jewerly I made for co workers and a few supplies in case I have to change something on the jewerly some meds lipstick and some other little things I might need.
My purse handle is actually breaking because my purse is too full of stuff!! Some of that "stuff" Gotta keep the kids entertained when we're waiting for appointments :. Loving this collection!! I carry everything from toys to snacks to bills and too much more to list!!! I could really use some help getting organized!! I love backpack purses but couldn't find one I loved last time and settled for one that had just one big open spot--it is always a mess and I can't find anything.
The little zippered spots on the outside are a lifesaver though. They house my inhaler, eye drops, hand sanitizer, hair bands, dental floss, change, keys, floss, face powder, several lip glosses, tweezers, tooth picky thingy, and in the big hole there is: wallet, 2 hand lotions, receipts, 2 pens, paper, coupons, old shopping lists, and various things collected from the 3 year old.
I so need to get organized. Ummm everything but the kitchen sink I do realize that I must downsize my purse since it is starting to give me neck and shoulder problems I have been admiring Martha's things at Staples for a while. I carry diapers, wipes, keys, chapstick, day planner, phone, wallet, nook, 2leap pads sippy cups and snacks.
Wow, way too much stuff in here! Oh my You and I are alike. I, too, have notepads for jotting those notes or things I want to remember or just in case I need a paper ; tons of pens I love pens and highlighters. My small camera can't leave home without a camera , my ipad, ipod, iphone aye yay yay! You see, I need this pocketbook! These items are great. I carry the usual mom stuff plus my daughters items half the time. Martha never ceases to amaze! What a great bag. I always carry paint color sample cards for the rooms in my home so I don't have to guess when I buying new accessories.
I also have fabric swatches and my current fabric and craft store coupons. Love those coupons! Add a few patterns and it starts to get difficult to find my wallet. This bag would solve a lot of issues. Thanks Martha. One of my resolutions was to be more organized and I'm cleaning my purse out weekly so I'm not as bad off as usual!
Currently I've got my Kindle, wallet, keys, chapstick, a notebook, lotion, a hair clip, meds, antibacterial wash, some gift cards and coupons.
The Martha bag line is so cute AND functional! I love Martha's bag!! I carry two bags - one for work with my calendar and any papers, etc. In my other bag I carry keys, wallet,checkbook, a credit card holder, makeup bag, badge for work, lotion, pen - and usually a few other things :. Beth The First Year Blog. Everything is in my bag too! Lots of snacks because I am always hungry, kleenex, pens, paper.. Just this morning as I was lugging my bag into work, I was thinking I needed something that would work better as the one I'm using is just too flimsy!
I keep all my bill in a n organized binder , papers I need for the kids, shoes on snow days like today , my lunch, and whatever else I might need that day! I would love to win the bag! Thank you for the opportunity!!! I had no idea Martha Stewart had bags like this!
Shop Online
I do this in my own bag minus the cute matching pouches. I have a makeup bag; a first aid type bag with inuprofin, band aids, essential oils, etc. I carry way to much around! Andrea Cloud Nine Chic. What a question Ok, let's see: car keys, wallet, checkbook, kids stickers, jeweler's loop, change purse, crafting chenille, phone. Weird, huh? I have actually given up carrying a purse, I cary a JoAnn Fabric reusable tote!! Works pretty good actually, I simply throw everything in the large open bag easy to see what is all there and grab what I need.
You can imagine all the goodies I can throw in the tote Everyone always laughs at work when I pull the smelly sippy cup out of my bag that has been lost for too long! Right now, there are also: loose coupons and receipts floating everywhere. A pair of scissors downright dangerous! Stick glue, a water bottle, a coupon book, a pair of gloves, a book to review for work, a stack of papers I really need to look through and do something about, a travel coffee mug from yesterday in the outside pocket, an ipod and earbuds, a phone charger, a dry erase tablet with dry erase pens to keep my 4 year old happy during waits My husband is always teasing me about my purse.
It has purse-y things: wallet, cell phone, receipts, coupons, pens, calendar, etc. And it has kid-related stuff: the odd diaper, small toys for long waits at restaurants, crayons, etc. And medical stuff: pain meds, bandaids, pills, etc. And then just the weird stuff: a mismatched baby sock, magazine, etc. I'm in that awkward transition between diaper bag and a purse.
That being said I have all that is needed for a toddler diapers, wipes, snacks, toys, books, lotions and potions and stuff to entertain my 4 yr old snacks, books, band-aids, princesses. That doesn't include my must haves wallet, tissues, sunglasses, Chapstick, sunscreen, hand lotion, daily crossword, coins, pencils, crayons, to-do lists. The prurse and pouches looks like it would do the trick! Sewing kit, first aid kit, napkins, handwipes, kleenex, newspapers, coupons, many reciepts, chapstick, hand lotion, plastic bags, disposable toothbrushes, rewards cards, business cards, daily organizer, bills, stamps, pens, markers, notepad, mini post-its, extra keys, loose change, extra socks in case we end up at a playland , and my wallet.
I never put my cellphone in my purse, one day I lost it three times My bag contains every thing from "a", an apron for work ,to just about "z". My bad includes a change of pants and underwear for the recently potty trained boy, a few pens, pencils, a kindle, receipts, tissues, wallet, hair accessories, a notebook, and probably a lot of things I'd be surprised are in the bottom of the bag. I carry two "bags". One is my purse that has wallet, coupons, kleenex, gum, lip balm, checkbook, bandaids, mirror, etc.
It would be nice to consolidate. Thx for the awesome giveaway!! Awesome tote! Love the idea to have all the zippered pouches. My purse currently has: wallet, pens, chapstick, book and magazine, Bible and devotionals, crayons and paper, toy trucks, suckers unopened and sucker wrappers, receipts, hair pins, diaper and wipes, letter and info from my midwife, multitool from my husband, and keys. I think that's all, for now, but soon 3 is due an about 7 weeks, and I will be carrying around newborn stuff then.
Too much! I carry my phone, camera, cards, pen, purse, tissues membership cards to heritage bodies and so much more. I have a diaper bag with snacks, diapers and change of clothes. My purse is small and holds my big wallet and cell phone and pocket calendar. I have too much in my bag Coupons, loyalty card holder, and more loyalty cards on keychain, various types of gum, lip balm and pain relievers, receipts, more coupons, pens, pencils and probably even crayons, raffle tickets for church, tissues, phone and most importantly my Kindle.
But did I have a pair of scissors when I needed them today? Haha, ugh, what's NOT in my bag is probably a better question.
swinamkommopa.cf/map22.php
10% Off jycalolyjoze.tk Coupon & June Coupon Codes of jycalolyjoze.tk
Currently in my bag: clutch wallet, hairbrush, alligator clip, changing pad with wipes and two diapers, a sweater, some headphones, small Toy Story toys to entertain the children at restaurants, and my sunglasses. I carry my wallet, keys, phone, work and kids schedules, sunglasses, personal items and lipstick.. Most of the usual suspects are in my bag - wallet, make-up, glasses, sunglasses, lots of receipts, memos, and other various papers, coupons, phone, small digital camera, keys, and often some sort of hand cleaner It's like a black hole, lol!!
I think I need one of these bags! I usually carry a wallet, checkbook, pocket calendar, hairbrush, keys, lipstick, mirror, store ads, receipts, pens, tissues, and anything else I can cram in there! Gosh, my bag is like yours. Lots of paper, odds and ends and some money if I am lucky! I get laughs about being the "Teacher To Go" bag. Though I've never actually taught school, in my bag, you'll find crayons, scissors, tape, sharpies, dry erase marker, pencil, a note pad and hand sanitizer.
All of that amongst the stuff us women usually carry, lip gloss, tooth paste, dental floss, wallet, earbuds and keys. I would LOVE to win this!!! I carry everything in my purse and would love to be more organized. Thank you for the chance to win this great giveaway.
85% Off Purse Obsession Promo Codes for June | jycalolyjoze.tk;
Purse Obsession Coupon Code 12222?
Purse Obsession Promo Codes.
bellagio brunch buffet coupon;
Purse coupons / Paradise car wash coupons port st lucie!
paypal coupon code php?
I have a wallet, iPhone, keys, card wallet, small agenda, small note pad, pens, gum, kleenx, hand sanitizer, 3 mismatched zippered pouch one holds advil, tums, and a couple bandaids , the other lip balm, lip stick, small tin of hand cream, the third I think it has some small bribe items for my kids sucker, gum, stickers.
Occasionally my tablet gets jammed in there too. I change purses as often as I change my mind. I fill one up, and try to clean it out, and usually give up and just move the essentials to a new purse, junk that one up, and move to a new purse. One purse isn't usually enough -- I need a tote and somethings a grocery bag. Just carry too much -- work, crafts, meddications, phone, toiletries, other peoples's stuff, recieipts, etc. I currently have a pinched nerve in my neck, and I am positive that carrying less weight would help -- I'm working on it -- I have a purse problem, and need a twelve-step program.
How about I don't have a bag? Usually, I'm walking into work with my arms full. Tablet, thirty one wallet, sometimes my purse which said wallet doesn't fit in. I really do need a new bag, I just haven't found time to find one. In my bag I carry two sizes of diapers, wipes, a change of clothes for the baby, bandaids and antibiotic ointment for owies, toy cars for my toddler, rattles, sippies and bottles, medical supplies for the baby, an activity or two for my pre-k child.
Wallet, keys, phone and chapstick is about all I have room for for me :- I also usually find their lovies stuffed in my bag and small cuddly blankets. It's really a bottomless pit, a very heavy one! Not too much! Wallet, little notepad, pen, phone, make-up, kleenex, medicine, receipts, snacks and more depending on the day and destination! Are you really ready for all this: wallet, coupon holder, birthday card, Fig Newtons bar, coozie, lotion, hair clip, check book, receipts, body spray, diapers, hair band, candy, lip gloss, and a pen.
Definitely could use a bit of fashionable organization! Oh WOW! I have my Epi pen and benadryl along with a mini first aid kit mostly for the kids my wallet, checkbook, a tub of vaseline for my lips, tweezers for when I wait for school to get out-LOL , business cards, a calculator cause I am not so mathy , and also on occasion, my DSL camera! I may not need a diaper bag anymore, but I certainly carry enough stuff for one!
My bag has so much thrown in it! Hobo wallet, keys, make up purse, check book, pens, aquafor, keys, a pair of kids socks : and oatmeal my grab and go breakfast for work! In my bag I think that's it! Ahhhhh, where do I start? Lots of receipts, change purse, credit card holder, sewing kit, band aids, mouth wash, tooth brush, toothpaste, excedrin, ibuprophen, wet ones, pens, notebook, calculator, wine key, mini tool kit, tissue, lip gloss, mirror, hairspray, comb, lotion, phone gum, I'm sure I'm forgetting something! My wallet, a notebook, two makeup bags, phone, coupons, gum, mints, pens.
The list is never ending! Sarah Elizabeth. I have lipstick, wallet, crayons, post-its, kindle, phone, and gum cause it's brilliant for bribing children :! Love the tote! My bag is always filled to the brim. Coupons, receipts, ipad mini, paint samples, fabric swatches, and the list goes on! What an attractive way to stay organized! Gosh, I don't think I'd have room to list everything in my purse! I am sure I'm forgetting something.
Whitney Clark. I love Martha's bags!! They are so great for staying organized!! I would LOVE to win one! My purse needs a lot of help Keys, phone, notepad, pens, Chapstick, wallet, photos, coupons, grocery lists. I carry 2bags, my pocketbook and a tote bay with my nook, notebook, smocking, and a magazine or two. I would love to win this tote. It would be nice to have everything together.
I love me an organized bag! Occasionally I'll pitch in my phone, but that's usually in my pocket. My bag is currently a fossil purse from the outlet store. Right now it's filled with kleenex and cough drops from the cold I've had. Usually it's filled with grocery receipts and a million of those punch cards, gold cards and cards that you get at every store or restaurant you go to. And then I can never find the right one when I need it. I have a wallet filled with credit cards and loyalty cards, etc. You'd be surprised how much I use it! I have lots of stuff. Wallet, calendar, gps, makeup, lotion, keys, checkbook, mints, antibac hand gel, receipts, cell phone, kindle, glasses, sunglasses, mini flashlight, nail clippers, etc.
Kim McCallie. I consider my bag to be a portable filing cabinet.
5 Anti-Aging Ingredients Guaranteed to Reverse Signs of Aging - Dr. Recommended
It is packed with bills and other paperwork. My bag always has my coupons for shopping and camera for taking pictures Sarah M. My work bag or my diaper bag? Both are a constant challenge to keep organized. We'll do diaper bag - wallet, snacks, coloring books, crayons, Kindle, phone, diaper stuff please for only a little while longer!! I think I'm to the point where I could use a little help! Receipts; two wallets;lipstick;phone; diapers;wipes;keys- I need this tote! Well, at the moment, my bag is a diaper bag.
I don't bother with an actual purse anymore. So it's filled with diapers, baby bottles, baby snacks, more baby stuff, and even more baby stuff. As for my personal belongings, I made room for my wallet, phone, Chapstick, a carabeener, and a kit kat. Wallet, phone, pens, pencils, notebook, sanitizer, lotions, receipts, snacks, wipes, hot wheels, nail files, kindle, diaper pocket, coupons straws Waller, phone, charger, make up bag, coupons, pens, Gum, my Nook, a snack, water -you name it.
My purse has way too much! I always have my wallet, and makeup bag, and a camera, but then I become the pack mule for the family, so often it includes snacks for the kids, misc toys that they no longer want to carry and sometimes even my husbands wallet! I need some organization! I try to keep my bag pretty clean and clean it weekly- wallet, coupon book, sunglasses, keys, crayons, lip gloss, and wet wipes for the messy kids! I have a first aid kit, multi-head mini screwdrewer, corkscrew, cork puller, lighter, matches, nail file, nail clippers, perfume, toothbrush, toothpaste, chapstick, brush, wallet that is a wristlet, aspirin, advil, imodium, 3 pens, checkbook, oatmeal, water, cell phone, keys, multiple receipts and much more than i can remember!
I keep too much in my bag. The usual wallet, change purse, hand lotion and Advil. I also have my iPhone and kindle. Jenny G. The bag I carried to rehearsal today had two magazines, three scripts, one notebook, assorted pens and highlighters, a coke, my wallet and keys, chapstick, eyeshadow, a power bar I carry 2 bags Purse has the usual I carry magazines, coupons, wipes, hand sanitizer, brush and bottled water in the tote. Such a cute tote!
Sometimes I have my Kindle and the kid's DS shoved in there too. Everything is in my bag. From magazine to hair ties to my wallet and phone. Love the purse! Mine holds my wallet, iPhone, small case for credit cards I use often, pen, manicure set, lotion, my keys, my church keys, money bag.
I am the church treasurer and I need to make a deposit tomorrow, a barbie shoe, several hair bows, a toy car, grand kids hand sanitizer, sunglasses, post it note pad, I could go on and on but will stop. Of course everything falls to the bottom. Lot this organizational tote. I would love to win. Thanks for sharing. When I'm just running around a carry my wallet. My keys attach and phone fits inside. A bit of everything I keep just my wallet, keys and cell phone. Oh an my inhaler. Duh can't leave home with out that. Everything accumulates in there.
About Simply Bearings?
mazda mx 5 finance deals.
celebrity coupon code.
Purse Obsession Promo Codes June get 85% Off Purse Obsession Coupon Code.
Wallet, phone, makeup, sunglasses, receeipts etc. Knitting, a guidebook for our upcoming trip, lip balm, envelope with local loyalty cards, etc. Wallet, phone, lip balm, lotion, keys, toys, hand sanitizer, extra diaper and wipes, water bottles, snacks, paper, old receipts, pens, loose change, toys, and other random things! I am loving that bag!!! At this point, I carry 3 bags. Yes, three. The Martha bag would eliminate at least 1 bag to carry!
Wallet, phone, checkbook, receipts, pens, mini first aid kit, little bag with gift cards, little bag with all the 'cards' for all the stores, camera, bonine, more receipts, notebook, kids wallets 3 , more receipts. This looks awesome. Hope I win! I realized the other day that I had three cameras in my bag, my phone, my ipod and my camera! The usual, such as, wallet, paper, pens, plus receipts, wet ones, a pocket calendar and some business cards. It's kinda empty right now. Oh boy!! In my bag I carry my journal, my planner, various writing utensils, my wallet, a small crochet project, my Nook, small notepad for quick notes or lists, spare pacifiers for my son, my digital camera and data cables for all my gadgets with a usb wall adapter.
My purse is a disaster. I have a wallet that's falling apart. I have my iPod, checkbook, chapstick, nail file, and a TON of receipts. I need to get better about throwing those away. I have my check book, wallet, notebook with pen, chapstick and lipstick, tissues, gum and mints, and my crochet project. Sometimes my ipad too. This tote looks great and I love the organization. Thanks for the giveaway. Oh, also my keys! I would be here forever if I listed everything in my purse - but my one item that I used everyday My bag is a mess!
I have my phone, kid snacks, loose change, wallet, receipts, note pad, tons of pens bc I all ways think I don't have one. Kids crayons, tablet, gum, catalog incase I get a moment to look thru it, day timer, water bottle. Oh and makeup bag. I dislike my current purse and it's mess so much that I just stopped carrying it.
I'd love a bag that's big enough to hold all my stuff, but me still be able to find it! Can you believe I don't carry a bag???? I do carry a wallet when I need to go out and my cell phone, and that is about all I need. I would like to start carrying a bag again if it was this organized! Thank you for the chance! Way too much stuff! Wallet, keys, mirror, make up, phone, sunglasses, paper, pen, reading glasses, hand sanitizer, frequent buyer cards, brunch, band aids, Sudafed.
I must be forgetting something! Where to begin! Large wallet, several sets of keys, coupons, makeup, hand sanitizer, little tape measure in case I see something while out shopping. Comb, treats for my granddaughter that I care for every day. Whips for her, her cup and a diaper when we leave.. Oh and a toy too. Cell phone and much more receipts, several types of meds I actually use a version of these zippered pouches in my scrapbook tote which happens to be extra organized. I have no idea why my purse isn't as organized I have to dump it almost everytime I need something other than my billfold.
I keep a spare pair of underwear I have no idea why , tums, notebook, pens which are never in the slot specified for them, a book, phone, chap stick, bandaids, alchol wipes for cleaning and way too much other stuff that I don't use but must think that I need because it is in there. I am always digging around trying to find something. I would love to win a bag that can help me be organized!
My bag contains a lot more than what I need for the day.
Coupon Code Finder
I have notebooks during school days, exam sheets, my netbook and even receipts I don't need anymore. I love the assortments of stickers that we were sent. We had so many fun stickers it was hard to choose a favorite. The colorful monkeys were a hit, so were the strawberry dessert scented stickers. Others included, strawberries, pink stars, multi colored stars, little people faces, colorful fish, puffy stickers that were ice cream cones and popsicles, shiny race cars and ladybugs, bears dressed up in cute costumes and of course you cannot forget the furry friends, the cats and dogs.
I am so happy that I have been introduced to Pipsticks. My daughter and I have enjoyed our sticker subscription together. Maybe they can help me out with potty training in the upcoming months? No, but seriously, being that I am a sticker fanatic, and I have seen a fair share of stickers in my time, I can tell you that these stickers are top quality and the assortments of sticker designs are simply adorable!
The fact that Pipsticks is great for any age is a huge plus as well. Now that I have introduced you to this amazing company, I would like to share with you my own coupon code! Disclosure: I received a free product in exchange of an honest review. As always, all opinions are my own.
Breadcrumb Home. Pipsticks- A Club for Sticker Lovers!
Purse obsession coupon code
Purse obsession coupon code
Purse obsession coupon code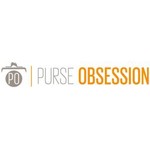 Purse obsession coupon code
Purse obsession coupon code
Purse obsession coupon code
---
Related purse obsession coupon code
---
---
Copyright 2019 - All Right Reserved
---